A cracker with brie cheese…
while watching the sunrise. Proudly brought to you by lazuly soft leaved cocksfoot.

Improve your more challenging paddock's productivity with Lazuly, RAGT's Oceanic Soft Leaved Cocksfoot and like Doug, Pasture Systems Manager at Stroud Dairy, enjoy the extra benefits that come from it.
Doug Bignell tells us he loves nothing more than watching the sunrise over the sea from one of the elevated pastures at his families dairy located on the south east coast of Tasmania. And if he can do that with a hot cup of coffee and a piece of Bream Creek Dairy Triple Cream Truffle Brie on a cripsy cracker it's the perfect way to finish the mornings milking and move onto the rest of the list of tasks planned for the day.
However, Doug tells us, as much as this dairy oozes beauty it can also be a tough place to maintain paddocks that need to feed a 800 strong herd of Friesian dairy cows, who require plenty of energy to walk the steep laneways and paddocks on the farm and ensure that the milk they produce is rich enough to go into the award winning range of cheeses and farm fresh milks the dairy is now becoming famous for.
Bream Creek is located in close proximity to the sea and has steep terrain. Paddocks here are not only salt affected, but the more elevated ones can quickly dry out if rainfall drops or temperatures increase. Maintaining and establishing on ground feed has challenges. It's why RAGT, with the help of a local agronomist recommended Lazuly. A highly persistent, energy filled and super palatable perennial to assist Doug and his pastures support the herd. For now on five years Lazuly has proven itself to be a very valuable feed source, prospering in the more challenging paddocks on the farm and being a key component in supporting the milk production outputs of the herd. It's also saved the operation a great deal of money and time.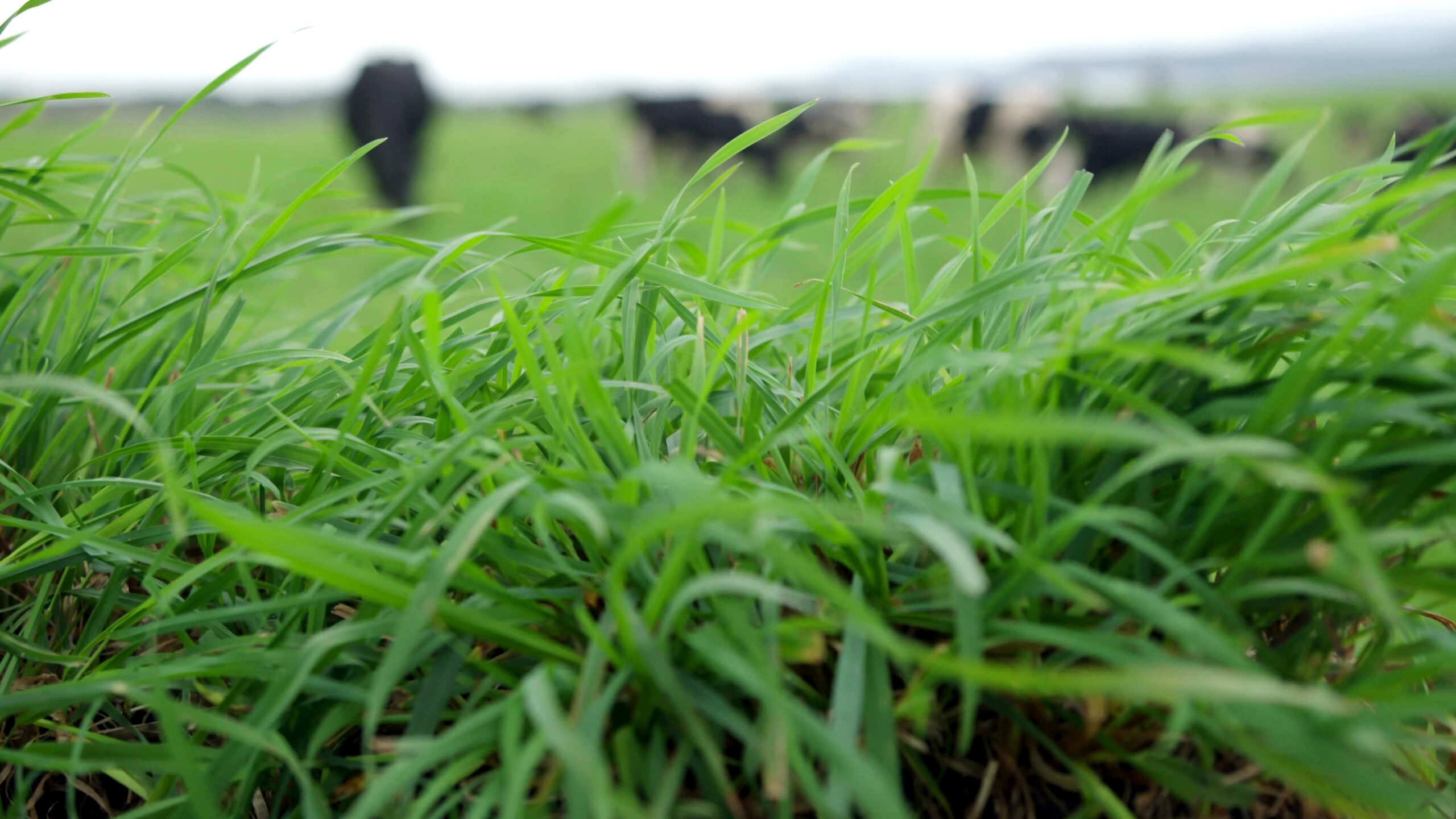 Lazuly gives the Stroud Dairy herd the feed it needs.
• Lazuly is a deep rooted perennial, giving it the means to hold when surface soil moisture reduces.
• Some herds can get picky. Lazuly is a soft leaved cultivar that herds find very palatable.
• Lazuly is winter active, ensuring on ground feed all year round.