"If you didn't know it was cocksfoot, you would probably think it wasn't!"
Mark Palmer, RAGT Australia's National Sales Manager and a former dairy farmer was not surprised when this statement popped out of Bream Creek Dairy's pasture manager Doug Bignell's mouth while they were filming a new RAGT Cultivating Conversation video. They were discussing a rising five year stand of RAGT's Lazuly Oceanic Soft Leaved Cocksfoot that they were standing in, positioned next to the sea, on a property located alongside Marion Bay on the south-east coast of Tasmania, just forty-five minutes from Hobart.
This is a commonly made assessment of this particular RAGT cocksfoot cultivar. It can look like a big annual ryegrass. Many a trained eye is use to seeing cocksfoot with a more narrow leaf and less prostrate habit. Mark and the team at RAGT put Lazuly's more flowing appearance down to the genetics, where there was a strong focus on breeding and adding in improved palatability to what is a well know highly persistent variety. Watching a near 300 strong herd chew through it on the day did have everyone (film crew included) summarising these ladies must think they were brunching on a big annual rye tetraploid, based on the vigour they showed towards it!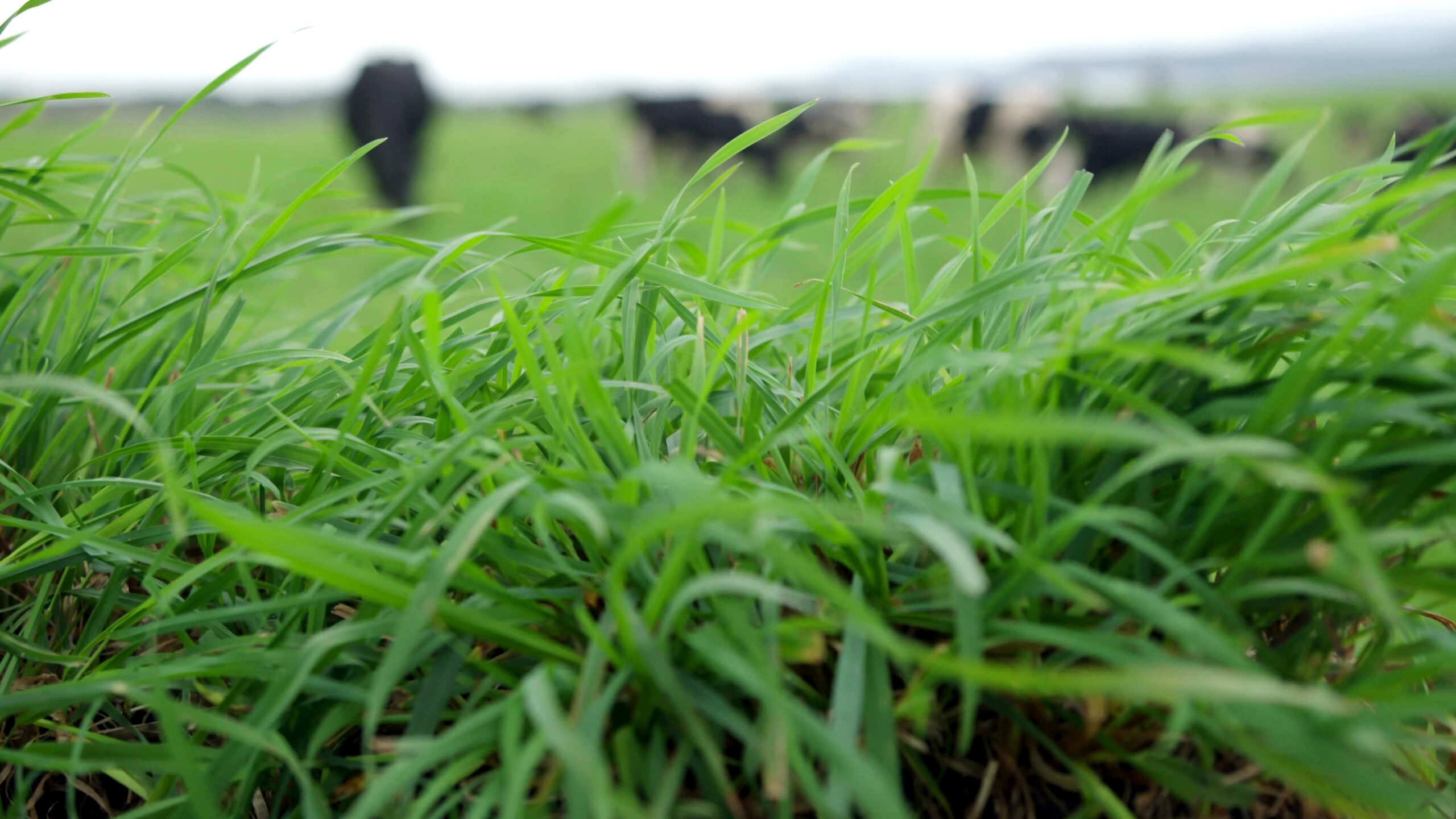 Confusing appearance chatter aside, the recorded video conversation that you can watch above between Mark and Doug centres around what is happening down in this beautiful part of the world. Doug, along with his brother Jack, their parents and uncle run Stroud Dairy, one of the most southern dairy farms in Australia. It's home to a wonderful and relatively new brand of artisan dairy based products labeled Bream Creek Dairy. The milk produced on farm goes directly into making a delicious range of locally made cheeses and milks – all heavily focused on sustainability and paddock to plate practices. You can read all about this great enterprise and its history on their website, as well as buy a truckle of any of their amazing cheeses to try yourself.
From an RAGT perspective, to see this operation prosper in an environment where factors such as farm aspect, soil types and seasonal conditions can heavily effect paddock pasture productivity was a real eye opener. RAGT Territory Business Manager David Gould and a local agronomist have collaborated with each other and the team at the dairy over many seasons to trial, then implement recommendations like the use of Lazuly. Its introduction has achieve excellent year round feed supply options that have ensured the 800 strong Friesian herd can produce milk to the high specifications required to produce award winning cheeses and milks.
For an in-depth understanding on how Lazuly, RAGTs Perennial Oceanic Soft Leaved Cocksfoot has supported Doug's pasture system and helped cultivate the dairies outstanding new produce range, watch the 'Cultivating Conversation' video above. Here you'll meet Mark Palmer (RAGT Australian National Sales Manager) and learn how his new found love of Bream Creek Dairy's cheeses and cultivating better productivity in challenging pastures is driving the life moments everyday people enjoy, like a cracker topped with cheese.