RAGT Broadacre varieties
Take a closer look at our extensive range of wheat, barley and canola

Water tolerance in barley is making a splash!
RAGT is excited that we are close to going to market with a high yielding barley that will improve paddock yields in areas where transient waterlogging occurs.
This product is suited to areas that sow long season barley like RGT Planet, but experience higher rainfall, leading to inundation and transient low oxygen levels in soil.
Register your interest and you'll go into the draw to WIN a 20kg bag of RGT Clavier winter canola seed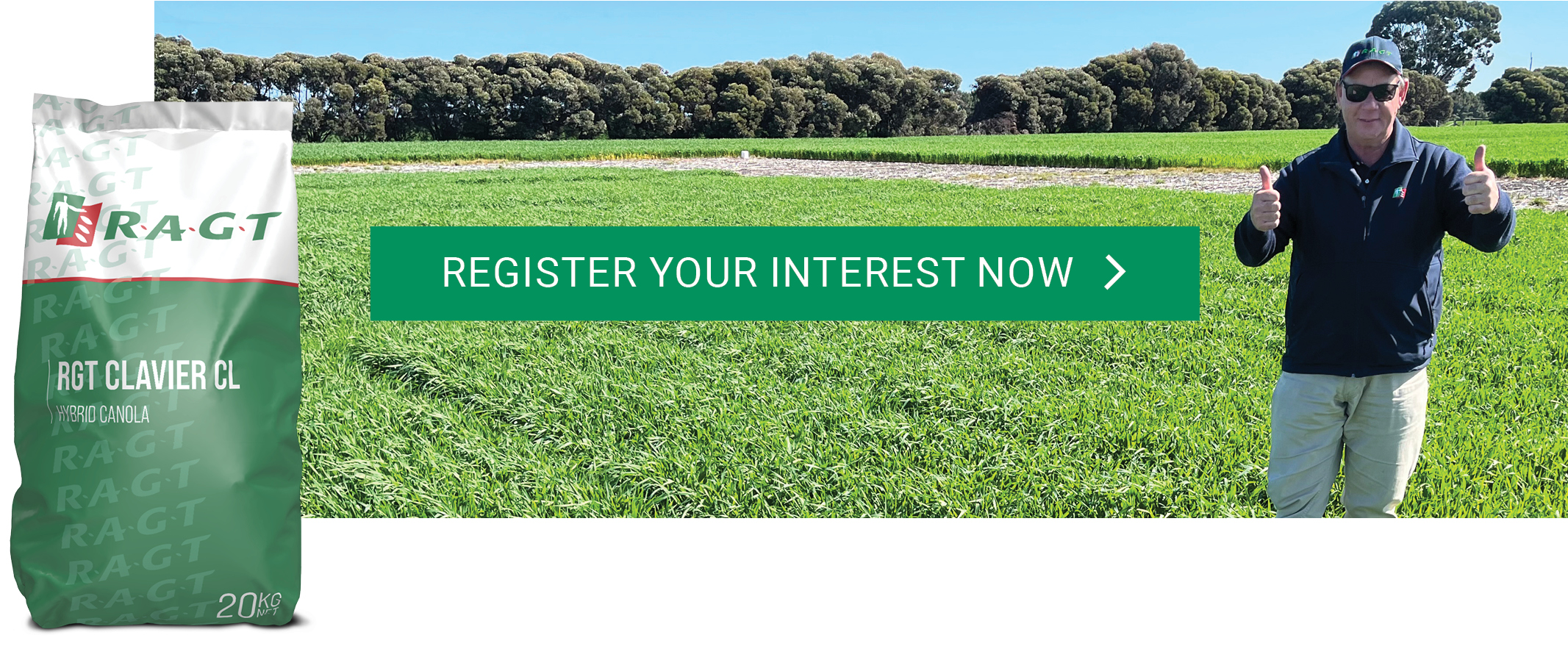 Our new water tolerant Barley is launching soon. Be one of the first to be informed when on market by registering today, and you will be placed in the draw to WIN a 20kg bag of RGT Clavier hybrid canola.
Enter before 5pm 18/10/2023 to be eligible.
For full terms and conditions for the RGT Clavier CL prize draw click here
---
Take a look at our other broadacre ranges
BARLEY
RGT Planet has a strong agronomic package that, combined with its yield potential make it a good economic option for Australian barley growers. RGT Planet has full malt accreditation in Australia and many European countries and is in strong demand from European and Asian brewers.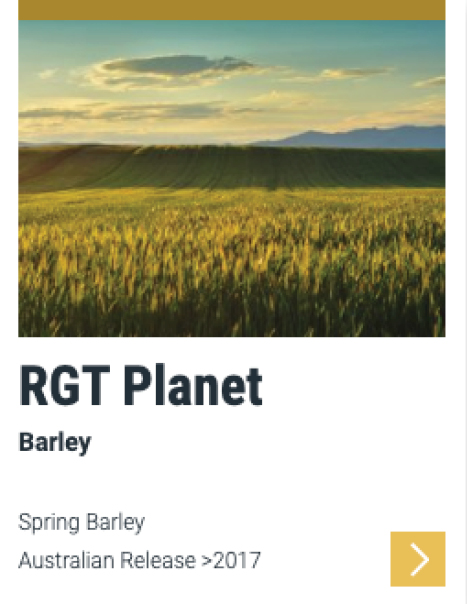 ---
WHEAT
Our market leading wheat varieties offer consistently high yields and unique characteristics, making a more profitable and easier to manage crop.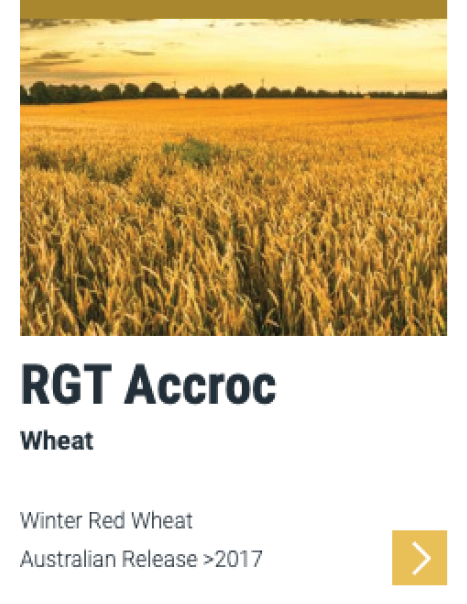 ---
Spring Canola
Our high yielding Hybrid TT spring canolas cover a wide range of regional requirements and sowing opportunities throughout the season.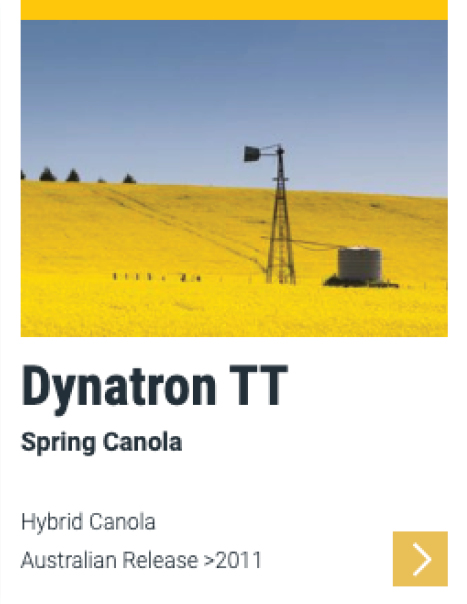 ---
Winter Canola
With good oil yields and the ability to be grazed multiple times, our Clearfield winter canola varieties suit the longer growing season areas of Australia.